In honour of International Holocaust Remembrance Day, aspiring young artists are invited to attend an illustration workshop from 2 – 4 pm with Éléonore Goldberg, creator of the animated film My Yiddish Papi, and a Holocaust survivor (registration required).
Éléonore will share her expertise with participants who will watch her short animated film, My Yiddish Papi and transform Holocaust survivor testimony into illustration.
Who is the illustrator, Éléonore Goldberg?
Éléonore Goldberg is a Franco-Canadian filmmaker, animator and cartoonist. Born in France, she spent part of her childhood in Zaïre and Congo. She left France for Quebec, Canada, at the age of 19. After studying Visual Arts, Eleonore turned to animation cinema. She has a BFA in Animation and a MFA in Film Production (Concordia University). She publishes her graphic novels with collectives since 2006, and she also teaches drawing, illustration and animation since 2013. (Éléonore Goldberg)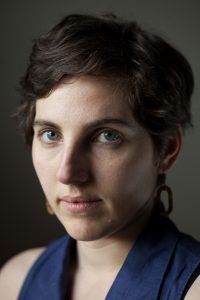 My Yiddish Papi
"A young woman decides not to answer a phone call from her grandfather, unaware that it will be his last. When he dies, she is overwhelmed with guilt and regret and can't sleep. But then she remembers a promise made long ago: to illustrate his wartime adventures as a member of the French Resistance." (NFB)
My Yiddish Papi won the «SODEC / SARTEC prize» and the "Special Jury Prize" within the contest Cours Écrire Ton Cours in 2011.

This event is organized in partnership with the Norman Berman Children's Library at the Jewish Public Library and the National Film Board of Canada.
*Registration link coming soon*